Yes, it's only Fall 2010 but in the fashion world it's already 2011. This week in NYC bridal designers are unveiling their designs for their Spring 2011 lines. Bridal fashion is on the runways. Similar to Fashion Week, the Bridal Market introduces buyers to the next best thing in the wedding gown world. Thanks to Junebug Weddings (follow this blog while you're over there) and John & Joseph Photography for their photos and compiling the photos below.
It looks like this year is about unique necklines, ruffles, splashes of color and lots of texture. I wish I were getting married again, I could really see myself in a few of these dresses 🙂
Melissa Sweet and Reverie by Melissa Sweet…
Seriously, that last dress, WOW.
Rivini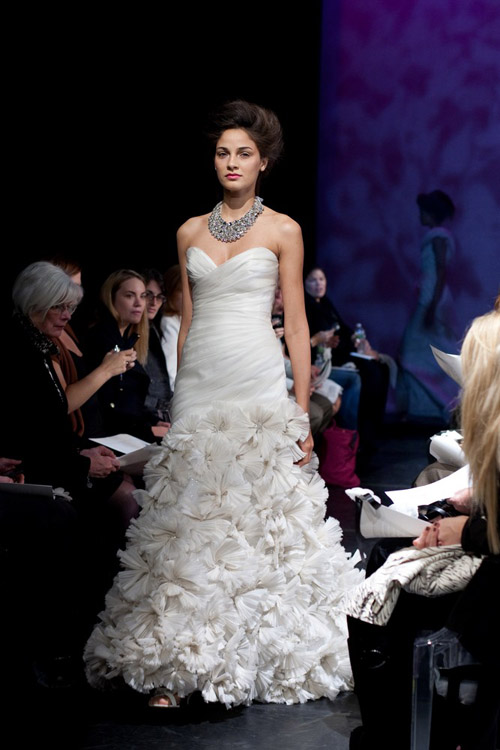 Anne Bowen

Again, all pictures are by John & Joseph Photography and compiled by Junebug Weddings.