As promised a few weeks ago, here's a little more from my little brother's wedding. I'll let the pictures do the talking this time. Pictures by the wonderfully talented Sara Lazio.
Eggplant and purple seemed to be the hit color of 2010. It worked great for bridesmaid dresses and is a great new fall color if you aren't into oranges, reds or bowns.
Such a beautiful bride!
The story: Our father was an Ag Teacher with a serious heart for plants. Some of my earliest memories involve my dad asking "Lauren, what kind of a tree is this?" with a leaf in his hands. If you've ever wondered where my fascination with flowers came from, well, that picture above explains it. Everywhere from the mall to the front yard I was asked to ID trees, shrubs (not bushes) and flowers. Even my brother couldn't escape the teacher in my dad at his own wedding 😉
Programs created by me, aspen leaves by my mom and dad. It's wonderful to have help at a wedding site 🙂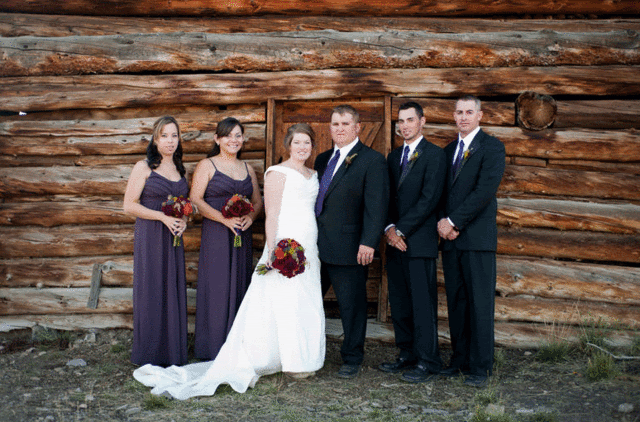 A simple and yummy cake, and I guess once you live in Texas for awhile you become a lifetime Longhorns fan.
And one more, that's my little brother and my squishy nephew and I love them both!