I really do love weddings, everything about them. I always have. I was more interested in Martha Stewart than Seventeen and still spend hours buried in wedding blogs and magazines. The Royal Wedding is no exception. The hype is wonderful, the anticipation seen around the world is incredible and it is sure to be an unforgettable day.
I was a mere three months old when Princess Diana was married so tomorrow will be me "first" big Royal Wedding. I know very little about the other side of the pond but have enjoyed watching the news this week. There are certainly some pieces that make me wonder why we care, but watching this morning and seeing the trees being loaded in for the decor, I'm just hooked on it all.
This wedding will shape the industry for years to come. The choice of dress, colors and decor will be emulated by thousands of brides around the world. Just look at the blue Issa dress Kate wore when they announced their engagement. It sold out in 24 hours. The speculation alone has made this wedding more than just a wedding. It's the world getting to watch anticipation, love and a positive event happen live. No bad news just unlimited hope.
I'll be up bright and early tomorrow to watch in my pjs while my husband sleeps. I'm also watching it again with my sister's in law and my niece while wearing our hats. It will be lovely.
You can bet that I'll be back here to chat about it next week. In the meantime, here are some pictures of past Royal Weddings. Click on the image for its source. If you look closely it appears as though the bridal bouquet hasn't changed much in the past century…will Kate push the boundaries?
Duke of Windsor to American socialite Wallis Simpson, June 1937
Queen Elizabeth II and Prince Philip, November 1947
Photo by Sipa Press / Rex Features
Grace Kelly and Prince Rainier III on their wedding day, Monaco – 19 Apr 1956
ROYAL FAMILY OF MONACO RETROSPECTIVE
Princess Margaret to  Anthony Armstrong-Jones, May 1960
Prince Edward, Duke of Kent to Katharine Worsley, June 1961
Princess Anne and Lt. Mark Phillips, November 1973 (are they standing on a polar bear?)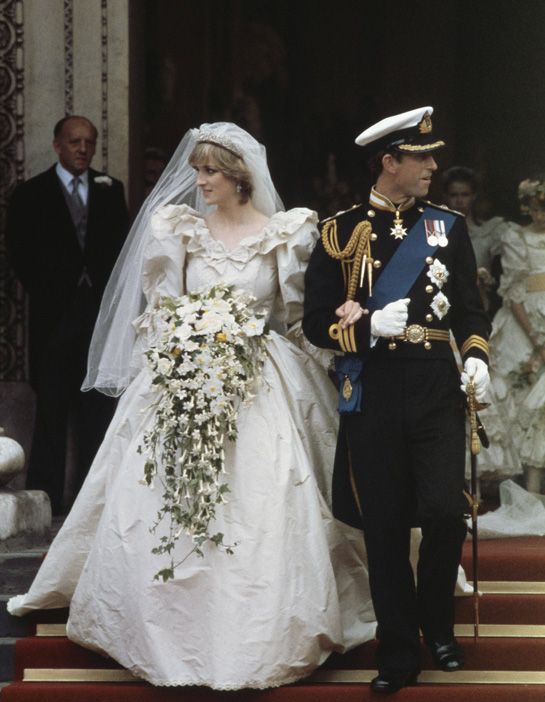 Charles, Prince of Wales to Lady Diana Spencer, July 1981
Sarah Ferguson to Prince Andrew, July 1986
Sophie Rhys-Jones to Prince Edward, June 1999
Camilla Parker Bowles to Prince Charles, April 2005
Autumn Kelly to Peter Phillips, May 2008